Selecting a dentist can be a daunting experience especially when there are so many dentists to pick from in the Carmel - Indianapolis area. The office of Timothy C. Adams, DDS, D.ACSDD would like to assist in this process by providing you with information that should help in your search. We may not be for everyone, but we strive to deliver the absolute best in dentistry in a relaxing and comfortable environment. Scheduling one patient at a time has been the hallmark of Dr. Adams' practice because he recognizes the importance of giving patients the time to have their questions answered and to never feel rushed. Dr. Adams wants his patients to know they will always receive the time and attention they desire and deserve.
23 REASONS WHY:
OVER 35 YEARS OF LEADING EDGE EXPERIENCE IN A PATIENT CENTERED PRIVATE PRACTICE
ONLY DIPLOMATE IN SLEEP IN INDIANA WITH THE ACADEMY OF CLINICAL SLEEP DISORDERS DENTISTRY ACSDD
VOTED "TOP DENTIST" BY HIS PEERS FOR 11 CONSECUTIVE YEARS (2009-2019) BY THE "INDIANAPOLIS MONTHLY"
VOTED "AMERICA'S BEST DENTIST" 2018, 2019
VOTED "BEST OF CARMEL" 2018, 2019
SELECTED BEST DENTIST IN INDIANAPOLIS BY "EXPERTISE" 2019
ONLY CERTIFIED HOMEOBLOCK DENTIST IN INDIANA
PUBLISHED OVER 21 ARTICLES IN DENTAL LITERATURE (most recently in the Indiana Dental Journal (March 2018)
CO-AUTHORED CHAPTER IN PRESTIGIOUS DENTAL CLINICS OF NORTH AMERICA
COSMETIC CASES PUBLISHED IN JOURNALS GO THROUGH AN EXTENSIVE REVIEW PROCESS. THE DR. MUST DEMONSTRATE SUPERIOR WORK, THE BEST OF THE BEST
INTERNATIONAL LECTURER AND AUTHOR
TRAINED DENTISTS AND THEIR TEAMS FROM AROUND THE WORLD IN COSMETIC, TMJ, OCCLUSION, FULL MOUTH RECONTRUCTION, SLEEP, MATERIALS
TAUGHT AT IU DENTAL SCHOOL
CLINCIAL DIRECTOR AT THE PRESTIGIOUS LAS VEGAS INSTITUTE FOR ADVANCED DENTAL STUDIES
CLINICAL DIRECTOR OF OCCLUSION, TMJ, NEUROMUSCULAR AND SLEEP DENTISTRY AT THE CENTER FOR EXCEPTIONAL PRACTICES
CONSULTED AND EVALUATED DENTAL PRODUCTS FOR LEADING DENTAL COMPANIES
INVOLVED WITH THOUSANDS OF COSMETIC CASES (full mouth reconstruction, porcelain veneers, crowns, bridges, diode laser design)IN LIVE CLINIC AND PRIVATE PRACTICE SETTINGS
WORKED AND TRAINED WITH SOME OF THE MOST RESPECTED LEADERS IN DENTISTRY
PERSONALIZED ONE ON ONE CARE IN A RELAXED PATIENT CENTERED ENVIRONMENT...SCHEDULES ONE PATIENT AT A TIME
COSMETIC CASES HAVE BEEN PUBLISHED IN NUMEROUS NATIONAL AND INTERNATIONAL DENTAL JOURNALS
FRIENDLY AND KNOWLEDGABLE TEAM WITH YEARS OF EXPERIENCE
COMFORTABLE AND RELAXING ENVIRONMENT
TESTED AND PUBLISHED ARTICLES ON DENTAL MATERIALS
UTILIZES QUALITY DENTAL MATERIALS IN ORDER TO PRODUCE THE BEST RESULTS
Timothy C. Adams, DDS, D.ACSDD focuses on providing an exquisite atmosphere where patients are treated as welcomed guests….one patient at a time. This allows Dr. Adams to pay undivided attention to your needs and concerns. Timothy C. Adams, DDS, D.ACSDD concentrates on comprehensive dental care: general dentistry, cosmetic restorative dentistry, dental implant restoration, Invisalign, porcelain veneers, sleep apnea, neuromuscular rehabilitation, TMJ/Neuromuscular, Occlusion, and Preventative Care.

Voted TOP DENTIST
Fusing form, function and aesthetics achieves the best possible outcomes for patients. Dr. Adams is excited to bring his wealth of clinical dental experience to Indianapolis and the surrounding communities.
Dr. Adams is a graduate of Indiana University School of Dentistry where he taught clinical dentistry for 5 years. Only 4 years after his graduation, he published his first article on Cosmetic Dentistry in the Journal of the Indiana Dental Association in October 1987. He has lectured and published over 21 articles in national and international textbooks and journals. Various companies in the dental industry have selected Dr. Adams to evaluate and test their products. He was chosen out of thousands of dentists throughout the country to become a Clinical Instructor and eventual Clinical Director at the prestigious Las Vegas Institute for Advanced Dental Studies (LVI). His training and expertise draws patients from around the world who are looking for the best esthetic and functional clinician. Dr. Adams was also the Director of Occlusion, TMJ and Sleep Apnea at the Center for Exceptional Practices. He is a member of the ADA, IDA, IDDS, AACD and a Diplomate of the ACSDD.
With a natural affinity for achieving the ultimate balance of teaching, lecturing, publishing and having a successful private practice, Dr. Adams has embarked on an incredible journey that has established him as a leader in the fields of Cosmetic Dentistry, TMJ, Occlusion, Neuromuscular Dentistry and Sleep Dentistry.
Exceptional Cosmetic Dentistry requires extensive training and clinical experience. With his wealth of experience and expertise it is no wonder patients seek out his care from around the country. He doesn't just focus on dentistry but empowering you the patient. Cosmetic Dentistry has the unique ability to change you, your SMILE, your success, your health and LIFE .
A SMILE..........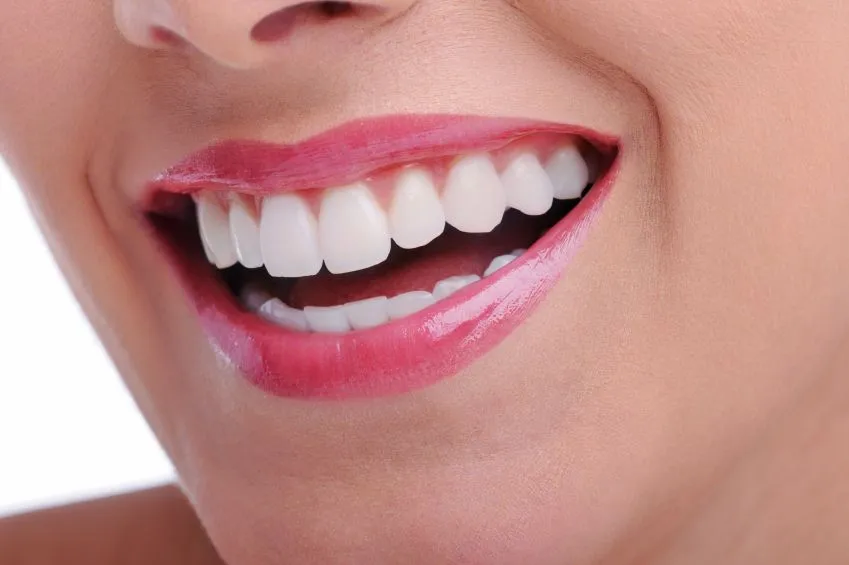 Can change you and the people you interact with ~ Is the most recognizable facial expression ~ Can change the expression of your face ~ Instantly reverses your mood ~ Empowers strength ~ Makes you happy ~ Improves your appearance ~ Makes you Appear more intelligent ~ Has immediate acceptance ~ Influences others and impacts lives~ Improves your health b y decreasing stress, blood pressure and increases your immune system naturally without medication ~ Is more attractive than makeup
Timothy C. Adams, DDS, D.ACSDD would be pleased to provide assistance in your endeavor towards optimal dental health, life-changing Cosmetic Dentistry or even the personal experience you will have when you become a patient in our practice. Our goal is to provide the best possible dentistry along with building a lifelong relationship where you will never feel like a number.
There are compelling studies that have identified the therapeutic and financial benefits of an attractive smile. There are even dental procedures that work similarly to face-lifts giving patients a more youthful appearance.
Reach out to us at our Carmel, IN office located in the Indianapolis area and let us show you the power of how a SMILE can give you the ability to change your life.