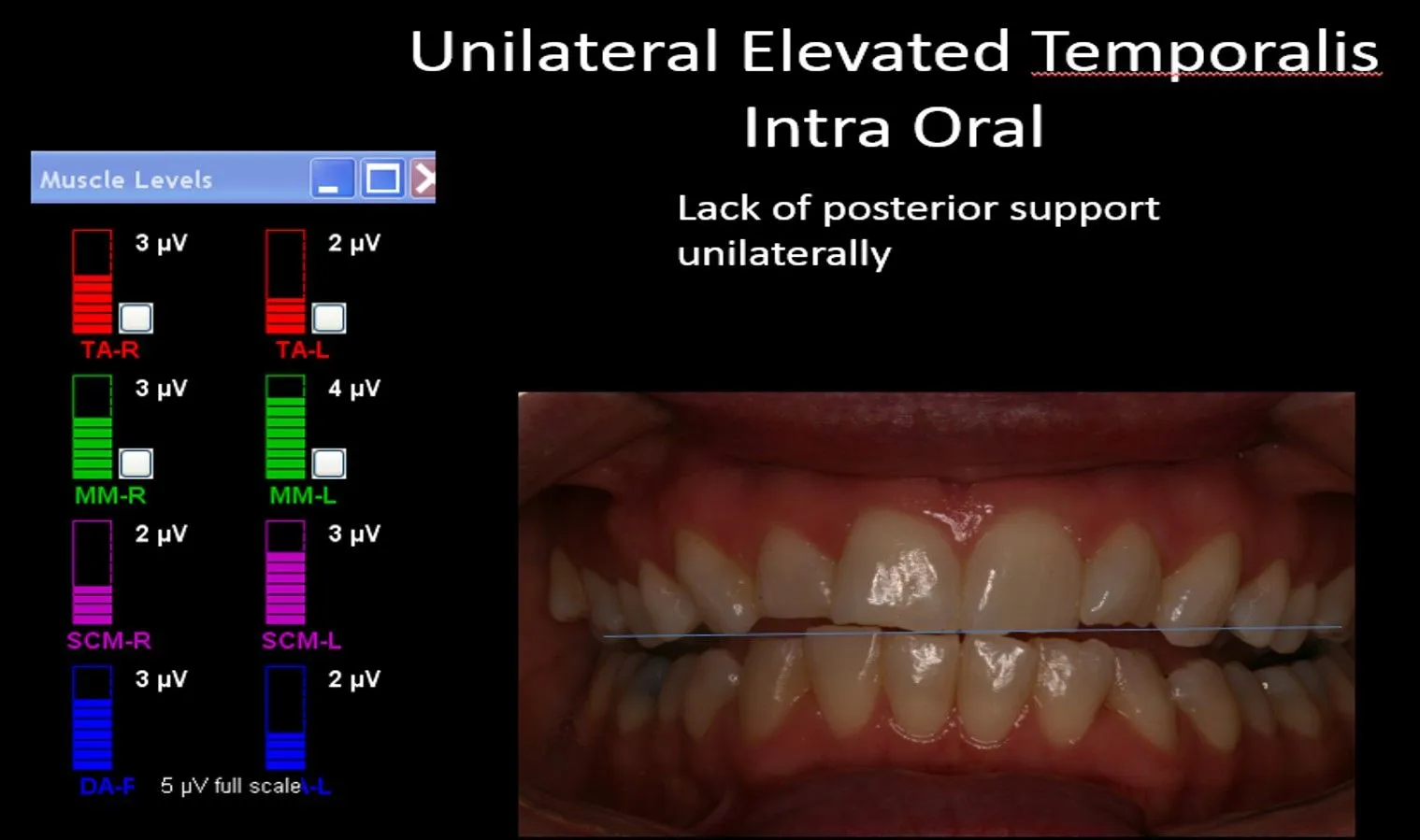 Dental malocclusion can adversely impact chewing, posture, swallowing, muscle tensions and dentition causing joint disorders, headache and cervical pain. For those reasons, Dr. Adams has had extensive experience training, lecturing, researching and teaching in this area. EMG can be used for both treatment and diagnosis as it is used to record neuromuscular activity. In cases involving TMJ and myofascial pain disorders, EMG is one of the biometric tests used in modern evidence-based dentistry. The BioEMG is a surface electromyography unit that can help evaluate mandibular and masticatory muscle groups at rest or in function. The unique design of the BioEMG uses 8 channels and exclusive programmable software with an extremely high noise reduction ratio.
BioEMG objectively measures the actions and reactions of the muscles of the head and neck to provide the clinician with the ability to test treatments and bite positions before finalizing the treatment position. Muscle activity is categorized based on the quality and quantity of their behavior to show which are resting properly or hyperactive.
Dr. Adams, DDS, D.ACSDD is excited to share his abundance of knowledge of Neuromuscular, TMJ, Cosmetic Dentistry, Bruxing, Airway anomalies , Sleep Apnea, Invisalign, Porcelain Veneers, Dental Implants, and Anti-aging Full Mouth Reconstruction with the Indianapolis communities of : Carmel, Fishers, Noblesville, Westfield, Zionsville, Brownsburg and Greenwood. Dr. Adams always welcomes new patients into the practice with the hope to maintain a life long partnership in patient dental health.