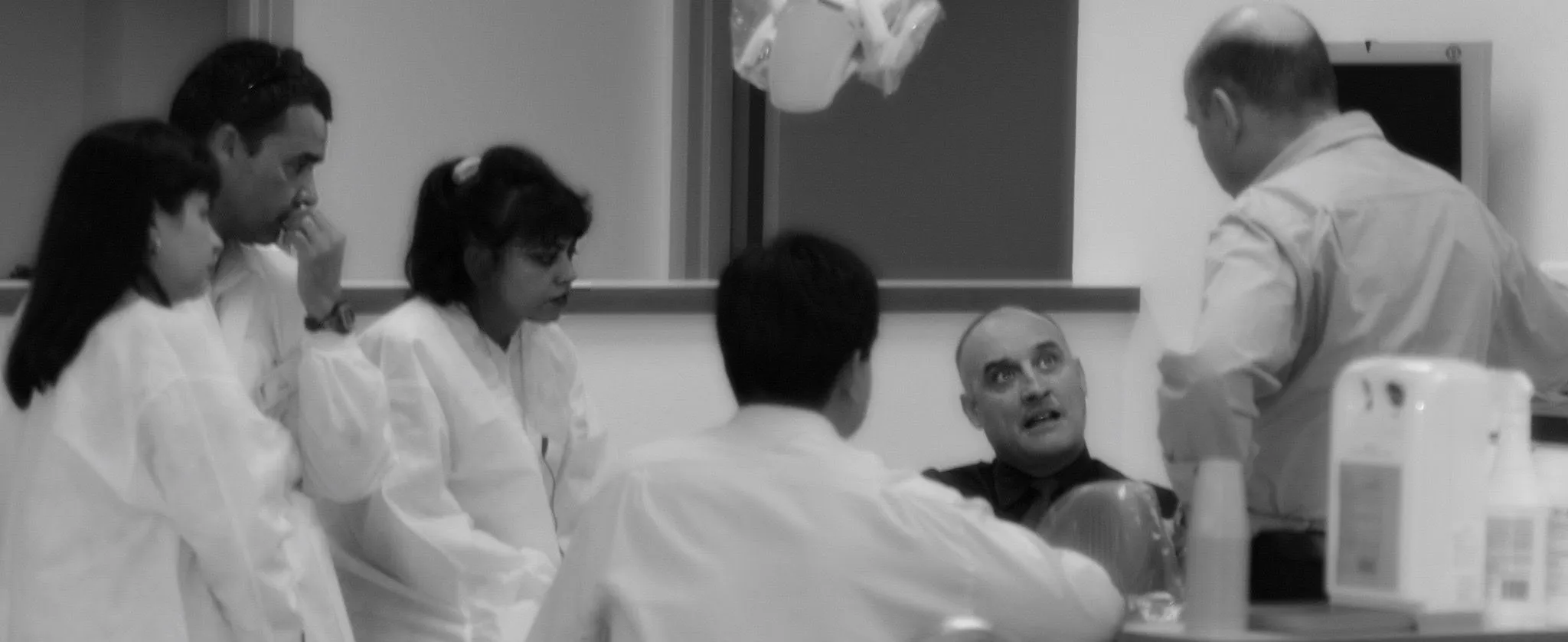 Timothy C. Adams, DDS, D.ACSDD has been in practice for over 35 years giving patients in the Indianapolis area: Carmel, Fishers, Westfield, Noblesville, Zionsville, Brownsburg and Greenwood beautiful smiles. He believes beauty must align with function which is why his cosmetic accomplishments are a result of his expertise in cosmetic dentistry, neuromuscular dentistry, occlusion, TMJ, and sleep. The body is interconnected which is why changes in one part of the body can impact other parts of the body. Changes in the bite can rejuvenate or have the opposite effect if an inexperienced doctor doesn't understand the importance of this relationship. Dr. Adams has completed thousands of hours of continuing education in order to provide his patients with the absolute best dentistry available.
Timothy C. Adams, DDS, D.ACSDD's skills have yielded awards that correlate with his leadership within the dental community as demonstrated by his publications in dental literature, lecturing internationally, continuing education, Diplomate status, Masters status and the ability to train dentists and their teams from around the world. Dr. Adams has been awarded Top Dentist by his peers for 11 consecutive years, "Best of Carmel Dentist" in 2018 and 2019, "America's Best Dentist" in 2018 and 2019 and "Expertise" Best Dentist in Indianapolis 2019. He is the only dentist with a Diplomate in Sleep with the ACSDD in the state of Indiana. Dr. Adams is also the only dentist in Indiana who provides Homeoblock treatment for TMJ and sleep patients.
Dr. Adams participates in various Dental Study Clubs in the Indianapolis area and is a member of the American Dental Association, Indiana Dental Association, Indianapolis Dental District Dental Society, American Academy of Cosmetic Dentists and a Diplomate with the Academy of Clinical Sleep Disorders Disciplines.
One of the unique features of this practice is the delivery of comprehensive dentistry on a one on one basis. Dr. Adams' vast knowledge can by realized best when he can give each patient the individualized care and attention they deserve.
When searching for a dentist and you ask, "where is the best dentist near me?" You will find Timothy C. Adams, DDS, D.ACSDD located at one of the most accessible locations in Indianapolis and Carmel. Timothy C. Adams, DDS, D.ACSDD's convenient Carmel location provides easy access to the Indianapolis area because of its proximity to Meridian and Keystone. New patients are always welcome. Please contact the office for an appointment and we will be happy to give you the smile you desire and deserve!
Dr. Adams has had a passion for teaching and education in terms of how to improve the procedures that can integrate aesthetics, form with function. It is his hope that as more dentists are trained in these areas, there will be more people that are helped with improved function and healthier smiles. Timothy C. Adams, DDS, D.ACSDD has trained dentists from around the world, lectured, and published numerous articles in the dental literature in order to meet and achieve that goal. His journey over the past 35 years has enabled him to be involved with thousands of cosmetic cases which is a direct benefit to his patients.
[email protected]
Timothy C. Adams, DDS, D.ACSDD
3021 E 98th St Suite 220
Indianapolis, IN 46280
(317) 580-9222

Dr. Adams has been sharing his passion for knowledge with his peers in order to perpetuate the highest quality of dentistry around the country. He has trained with some the most renown dentists in modern dentistry and is always pleased to share his wisdom with those who have the same passion for learning. Timothy C. Adams, DDS, D.ACSDD is excited to share his expertise with the Carmel and Indianapolis community including Westfield, Fishers, Zionsville, Noblesville, Brownsburg and Greenwood.