p>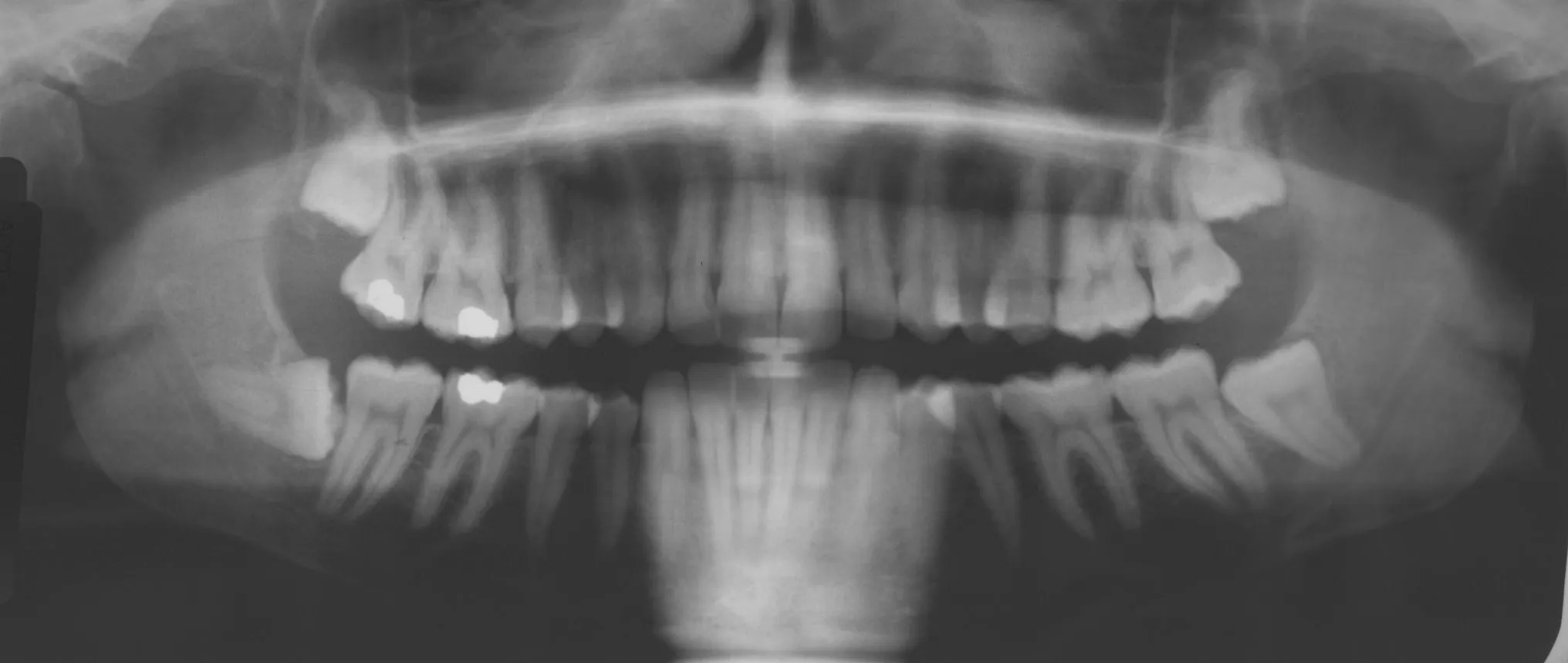 A panoramic x-ray (panorex) is a very impressive piece of imaging machinery that is part of Dr. Adams comprehensive assessment. A panorex is another kind of x-ray that is capable of providing a wide view of the teeth, jaws and surrounding structures and tissues, such as views of the upper and lower jaws, teeth, temporomandibular joints and sinuses. It can help identify pathologic lesions such as tumors, cysts, extra teeth and a host of other conditions that need treatment in a timely fashion. Initially, you will sit in a chair with your chin on a small ledge. Once positioned in the machine, it will rotate around your entire head taking a full 360 degree view of the teeth, head, sinuses and bones. The ability to view the full structure of your head as a whole is very informative because it will allow Dr. Adams to see any potential problems and make sure that everything is functioning as it should be. The panorex is capable of viewing specific types of structural problems, infections or asymmetry among many others. Timothy C. Adams, DDS, D.ACSDD recommends a Panorex every 3 years with bitewings every year in between. The amount of radiation is minimal but missing a cancerous lesion if a patient chooses to skip it could be deadly. Airway obstructions and TMJ conditions can also be screened with a routine Panoramic x-ray every 3 -5 years.
The panoramic x-ray can help reveal deep cavities and gum disease, although it is not as precise as bite-wing or periapical x-rays. There are many important applications, including evaluating patients who require full or partial removable dentures, dental implants, braces, are at risk or suspected of having oral cancer or other tumors of the jaw, have impacted teeth (especially wisdom teeth), have had any recent trauma to the face or teeth (i.e. can help identify a fractured jaw), and for those who can not tolerate other types of films (severe gaggers).
The panoramic x-ray can also identify some not so common problems, such as calcification within the carotid artery that may indicate the potential for a stroke. This can be critical information for afflicted individuals making this a valuable tool included in the management of dental health. Impacted wisdom teeth can be spotted resting precariously close to the sinus wall. In order to avoid perforation, removal of the tooth would be indicated. The panoramic x-ray machine is a valuable piece of equipment that can not only save lives but improve the quality of life as well.
New patients are advised to have their x-rays and records sent to the office in order to avoid any unnecessary duplication of x-ray scans. Dr. Adams is always pleased to answer any questions about this procedure and others at your next appointment.