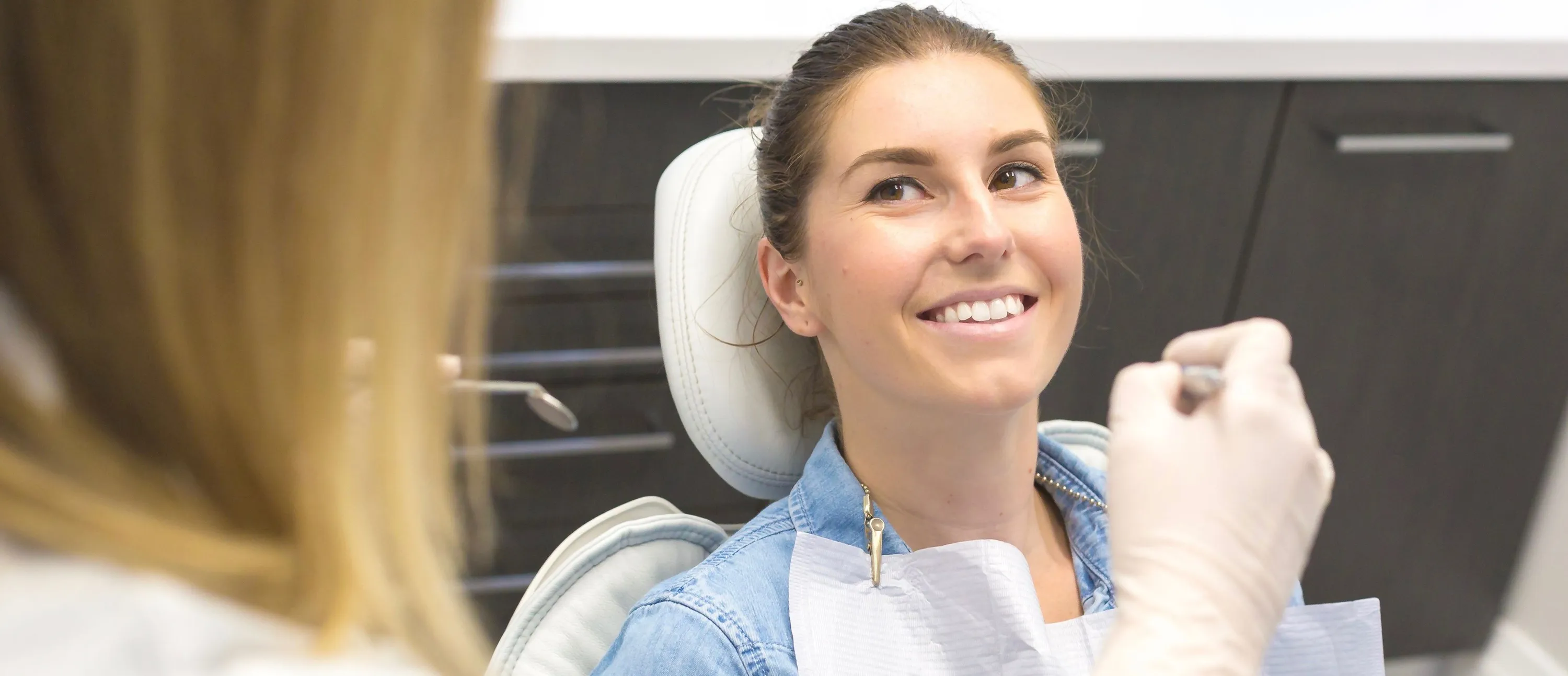 Timothy C. Adams, DDS, D.ACSDD recommends coming in for a dental exam every six months which include comprehensive cleanings with the hygienist as the most proactive strategy for keeping teeth the healthiest possible. This appointment will include an oral cancer screening and may also include digital x-rays, intra-oral camera and a Panorex depending on the result of the exam and length of time since the last digital image.
HERE ARE A FEW REASONS WHY YOU SHOULD SCHEDULE YOUR EXAMS AND CLEANINGS EVERY SIX MONTHS:
PREVENT TOOTH DECAY: Diagnosing decay early enough reduces damage to the tooth because caries attack the outer layer and as time passes, it moves deeper into the tooth. Depending on how efficient those caries are, they can cause a great deal of damage if left unchecked, even for six months. As plaque builds up, it slowly ruins the teeth as it can wear away the enamel, leading to cavities. Plaque can irritate gums which can swell, bleed and cause discomfort. Catching caries early enough can yield a much more favorable result. Saving teeth from unnecessary damage is the goal every dentist wants to see. Sealants could be placed as a proactive means to build a stronger barrier between the caries and the tooth. Visiting the office every six months gives patients more options than they would if they waited and the damage is already done. Catching caries in the early stages of damage allows Dr. Adams to use a drill-free procedure-free from anesthesia.
Prevent Plaque Build Up: Plaque is a sticky substance composed of harmful bacteria that sticks to your teeth and gum line. As it builds up it becomes tartar which discolors the teeth. Irregular brushing, improper brushing, not changing toothbrush often enough, diet and body composition can lead to plaque and tartar. Visiting Dr. Adams every six months helps keep this harmful bacteria at bay as well as helping you maintain a healthy smile.
PREVENT GUM DISEASE: Dr. Adams and his hygienists are trained to spot the first signs of gum disease, long before it becomes a serious problem. This way you can make adjustments to diet and oral hygiene in order protect your teeth. If left untreated, gum disease causes the gums to bleed and become red and swollen. It could eventually become painful to consume your favorite foods and drinks. Regular exams and cleanings can keep it from advancing along with adopting prophylactic methods such as proper brushing, flossing, and using the right mouthwash.
EARLY DETECTION: A rare but extremely unsettling outcome of the dental exam is finding a cancerous lesion, particularly when the patient had not had a dental exam in a timely fashion. Catching lesions early can possibly extend or improve the quality of life compared to late detection.
SAVE MONEY: Regular care and maintenance of the teeth reduces the chances of developing gum disease and tooth decay. Catching problems early will more than likely reduce the costs because less invasive procedures can be used to repair and remedy dental related issues before too much damage has taken place. When damage to the teeth becomes so severe, it could lead to tooth loss, root canals, implants and dentures which are much more expensive procedures.
Timothy C. Adams, DDS, D.ACSDD is proudly serving the Carmel and Indianapolis area by providing quality Preventative Dental Care, Cosmetic Dentistry, TMJ, Neuromuscular Dentistry, Implant Restoration, Root Canals and treatment for Sleep Related disorders such as Sleep Apnea.