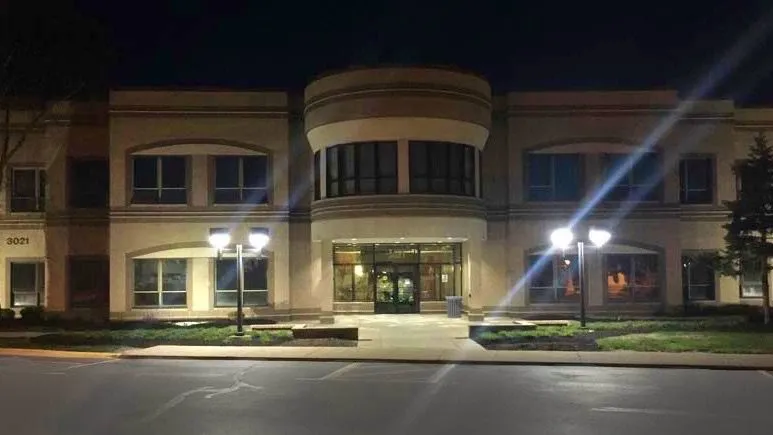 WELCOME TO OUR NEW HOME
It's taken a long time to find but we finally found the perfect spot which will provide the room, comfort, ambiance and a convenient location our patients want and deserve. Our new location address is 3021 E 98th St Suite 220, Indianapolis IN 46280. Ironically, this is very near the area Dr. Adams began practicing dentistry in the early 1980's. We are excited to provide a unique patient experience with oversized private rooms to enhance your visit with us. Not only will this location be a very easy commute from all areas of Indianapolis, it will be around the corner from some of the best shopping and dining in Indianapolis: Keystone at the Crossing.
With the non-stop commute from Carmel to Indianapolis, this location becomes one of the most easily accessed locations in Indianapolis. With several dealerships within such close proximity, it means an opportunity to multitask is at hand. Rather than sitting in a dealership waiting for the car to be serviced, patients can service their smiles by scheduling their appointments at the same time.....less time away from work and the family. With such easy access to shopping and dining, visiting Dr. Adams will not only be pleasurable but an efficient use of time! Many patients come from out of town by coordinating their Monday appointments with their weekend shopping expeditions, football/basketball games or family visits. This central location will make it even more convenient to hotels, shopping and the downtown commute.
We look forward to seeing you at our our new location soon!
It is an easy drive to Indianapolis since Meridian and Keystone are now a non-stop commute. It has also become a much easier commute to Westfield, Zionsville, Fishers, Noblesville, Avon and Brownsburg.