p class="leftside bonding">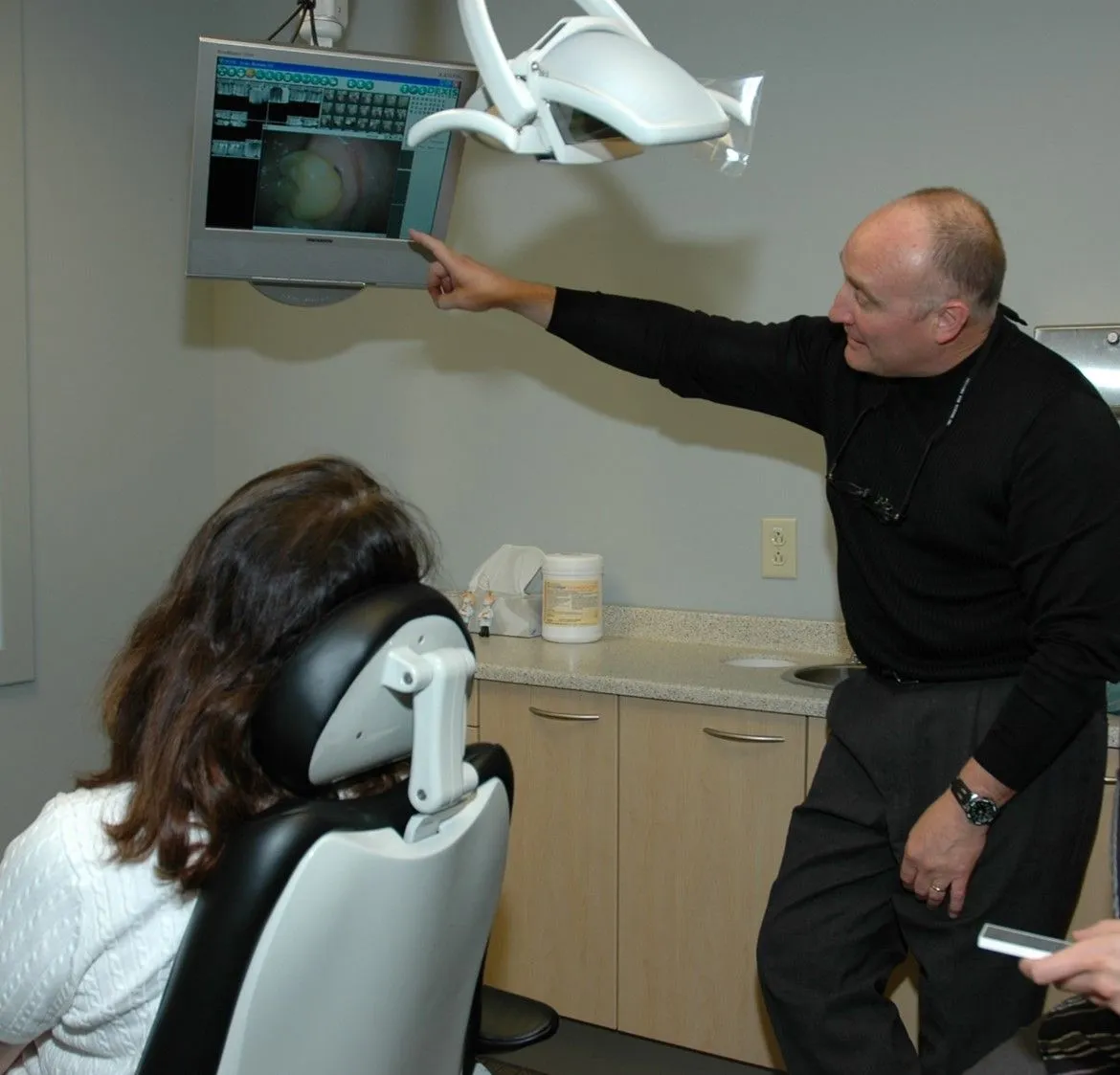 Digital X-rays provide valuable information but they may not always show everything going on in the mouth. The intraoral cameral has been a valuable diagnostic tool that has been utilized at Timothy C. Adams, DDS, D.ACSDD since they first came on the market. The intraoral camera may look like an oversized pen, but it is a sophisticated piece of equipment with a camera that takes high-resolution images at various angles which can be shown in real-time on a monitor. Dr. Adams and the patient can view precise images of the mouth, teeth and gums that can be missed by standard mirror examinations. These images can be displayed on a monitor to show such things as worn or broken fillings, cracked teeth, plaque deposits, excessive wear, etc. The intraoral camera allows his patients to be active partners in their dental treatment so they can gain a complete understanding of any dental conditions they may have. Dr. Adams has always recognized the importance of using technology that would provide the most accurate assessment of the health of the teeth. When the intraoral camera was first introduced to the market in the late 80's, Dr. Adams was one of the first to gladly utilize this piece of equipment because of the great benefits it would give to his patients. The intraoral camera has been one of the best tools to monitor the health of the teeth in order to catch problems before they became big problems. He believes patient education is tantamount in a doctor-patient relationship. The intraoral camera allows patients to see with their own eyes what the doctor sees enabling the patient to make informed decisions about their dental health. Intraoral images are also useful when gaining procedure acceptance from insurance companies.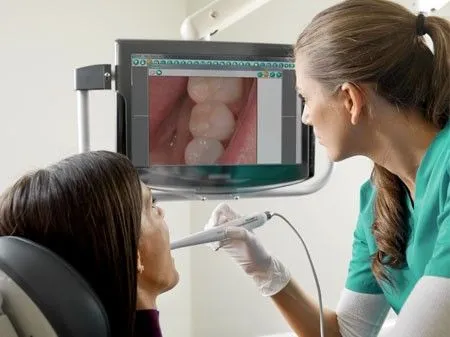 Dr. Adams utilizes the intraoral camera annually as part of a comprehensive oral health program designed to provide patients with the opportunity to catch problems early. Timothy C. Adams, DDS, D.ACSDD is committed to Minimally Invasive Dentistry and believes in giving his patients the opportunity to decide how they want to resolve any dental issues that may occur. The sooner these issues can be addressed, the better it is for the patient.
Timothy C. Adams, DDS, D.ACSDD is please to share his wealth of information to the Indianapolis and Carmel, IN area. Please feel free to contact the office to discuss how Dr. Adams can give you the smile you desire and deserve.