There are several ways to get closer images of the teeth : Dental loops(Magnifiers), Intra-oral Camera, Microscope, Digital X-Ray, Panorex and Cone Beam. Each has its own special function which is to provide valuable information to Dr. Adams. The Digital X-Ray is the most commonly used means to view images of the teeth. The digital x-ray has replaced the old fashioned film x-ray units and its toxic solutions for quite some time now. The amount of radiation has been dramatically reduced compared to the old x-ray machines as well as a friendlier environmental footprint. Once the x-ray is taken, it is imported into the patient's file with better clarity than what was once viewed on film.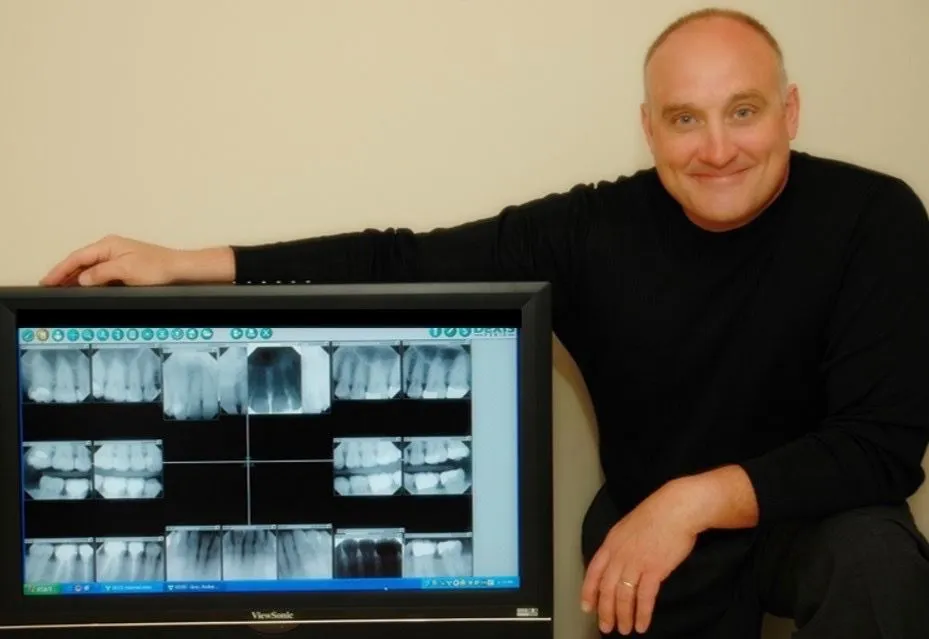 Digital x-rays are rapidly becoming industry standard in dental offices because more and more dentists recognize the incredible benefits. A digital x-ray allows Dr. Adams to take an image of the teeth or tooth and put it into an imaging program. Within the imaging program, there are a vast number of tools that will allow Dr. Adams to take a very close look at the teeth and surrounding structures with amazing accuracy. Rather than using film, a digital sensor is electronic and can be connected immediately to a computer and viewed. As a benefit to the patient, the digital x-ray also provides almost 90% less radiation than the standard x-ray. This is due to the fact that the digital version of the x-ray is much more sensitive to this radiation and has been specifically designed with the patient in mind. Other advantages to digital x-rays is they are more environmentally friendly, higher quality, easier to transfer records and can even shorten the dental appointment when compared with x-rays that use film. Even though the amount of radiation from digital x-rays is minimal, Dr. Adams recommends his patients to wear a lead apron and thyroid collar. As an added precaution, digital x-rays are not recommended for women who are pregnant.

Dr. Adams follows the standard protocol of bite wing x-rays every year and Panorex every 3-5 years for the optimum benefit of early detection. Feel free to request an appointment to schedule your next exam.